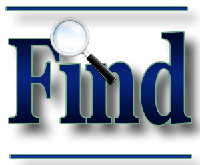 FIRO-B
®

Test

The FIRO-B® Test offers insight into extent of your need to belong, to feel included and how much contact you wish to have with others. Furthermore, the it indicates the extent to which you express these behaviors yourself and how much you require these behaviors from others.

The FIRO-B® Test is ideal for increasing self-awareness so that you can (1) improve your quality of your life, (2) improve your work situation and relationships with colleagues , (3) improve your personal relationships and your marriages, and since all of these effect work, (4) enhance work productivity as well. Bottomline: What you need for personal and career success.
This symbol indicates FIRO Test or FIRO Business™ or FIRO-B® is available for Groups, Teams, Classes, Workshops, Meetings, etc.
Select
FIRO-B®
for application in organization


"So I guess this means that I shouldn't do what I have done in the past. This test tells me I should [handle this situation directly]to solve this kind of problem, doesn't it?"
Karen A, Marketing Executive
FIRO Business
™
FIRO-B® Test produces two versions: FIRO-B® and FIRO® assessment and FIRO Business™ Test. Every work setting involves PEOPLE Relationships. Work is accomplished ONLY through working with and relating to people and these assessment address this very crucial aspect of work.
From both FIRO-B® Test versions, you can gain an awareness of your strengths and challenges in relating with colleauges, co-workers, managers, and direct reports. You can also obtain suggestions for improving behavioral strategies when handling the following issues: (1) Conflicts, (2) Negotiations, (3) Setting Priorities, (4) Making Decisions, (5) Leading or Influencing Others, or (6) Being an Effective Team Player.
FIRO-B® Test Instrument is also known as a FIRO-B® assessment or FIRO-B® Test and is a FIRO-B® online test and is used a leadership test or a personality leadership test as well as work relationship personality test- Take the FIRO-B® online.
Read about FIRO-B® Tests and FIRO Business™Tests
Select
FIRO Business™
for leadership information

FIRO-B
®

Profile Chart Report
Quick Measure of Key People Contact Needs with High Impact
These Needs impact Job Satisfaction, Interactions, Perceptions, Leadership, and more
Chart Only!
Lowest Price Online!
2 pgs in
1 report from 1 test
PLUS FB consult*
Discover your Need for Inclusion, Control and Affection
Gain Insights into how these needs impact Job Satisfaction, Interpersonal Relations, Life enjoyment.
PLUS
FB consult (Professional Feedback Consult)
Consultation is required and is always provided with results from restricted assessment tools
FIRO Business
™

Profile Report
Discover Key Relational Needs with High Impact
Information about Job Satisfaction, Interactions, Perceptions, Leadership, and more
Important Info for Everyone! in a working relations with some other person.
5 pgs in
1 report from 1 test
PLUS FB consult*
Discover Impact of Need for Inclusion, Control and Affection and how these impact your work
Gain Insights into how these needs
Shaped your Interactions and
Impacted your Satisfaction with your work and quality of life
Discover differences between Expressed and Wanted needs
PLUS
FB consult (Professional Feedback Consult)
Consultation is required and is always provided with results from restricted assessment tools
FIRO Business
™

Leadership Report (for Professionals, too)
Great for Professionals, Managers, and advancement-oriented persons !
Learn specifics ways your needs impacts various work relationship and key job tasks
Detailed and Specific Information
13 pgs in
1 report from 1 test
PLUS FB consult*
Discover impact of Need for Inclusion, Control and Affection and how these impact your work
Focuses on Impact on Relating with Coworkers, Manager, and Direct Reports,
Provide information about how you handle Negotiations, Conflict, Decisions, and Priorities
Provides Next Step Suggestions
PLUS
FB consult (Professional Feedback Consult)
Consultation is required and is always provided with results from restricted assessment tools
FIRO-B
®

Interpretive Summary for Organizations Report
Great for Professionals, Managers, and advancement-oriented persons !
Learn specifics ways your needs impacts various work relationship and key job tasks
Detailed and Specific Information
14 pgs in
2IN1 report from 1 test
PLUS FB consult*
Discover impact of Need for Inclusion, Control and Affection and how these impact your work
Focuses on Impact on Relating to Coworkers, Manager, and Direct Reports,
Provides information about how you handle Negotiations, Conflict, Decisions, and Priorities
Provides Next Step Suggestions
PLUS
FB consult (Professional Feedback Consult)
Consultation is required and is always provided with results from restricted assessment tools
FIRO Business
™

Profile AND Leadership Report
Learn about Your Approach to numerous Business Situations
Two Reports for ONE LOW PRICE!
Recommended for Professionals, Managers, Advancement-Oriented Persons, and Business Owners
FIRO Business

™

Profile Report
plus
FIRO Business

™

Leadership Report
plus
Strengths and Challenges
Growth and Development Tips
PLUS
FB consult (Professional Feedback Consult)
Consultation is required and is always provided with results from restricted assessment tools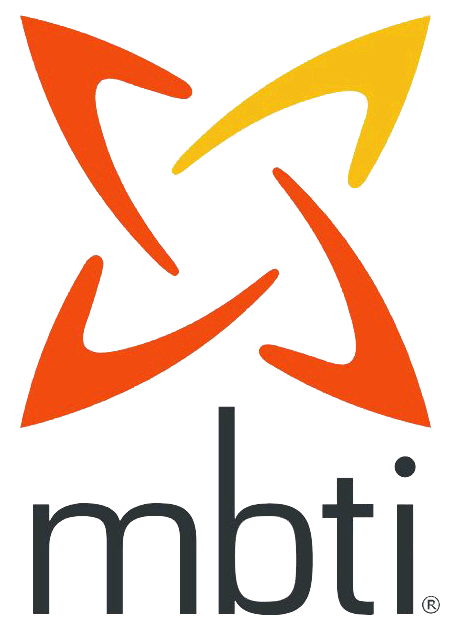 FIRO-B
®

with MBTI

®

Summary Leadership Report
Discover Your Leadership Style Test results
Tests for Myers Brigg

®

s and leadership style
Use as a MBTI

®

FIRO-B

®

Test for understanding your interpersonal relationships at work
The FIRO-B

®

is an Interaction Test combined with Myers Briggs

®

Test you have an ideal Leadership Test
Two Reports for One Low Price!
From 2 Perspectives - Needs and Style
For Leaders and those who desire to Lead others or Lead in their field
Best DEAL of its Kind available ONLINE!
Complimentary Leadership Test Feedback session
MBTI

®

Type Summary Report with Chart and Descriptions (separate report)
plus
FIRO Business™ Profile (in report)
plus
Overall Leadership Orientation
Relations with Individuals, Groups and Other Leaders
Your Power and Influence
Handling Change and Stress
Suggestions for Improvement
PLUS
FB consult (Professional Feedback Consult)
Consultation is required and is always provided with results from restricted assessment tools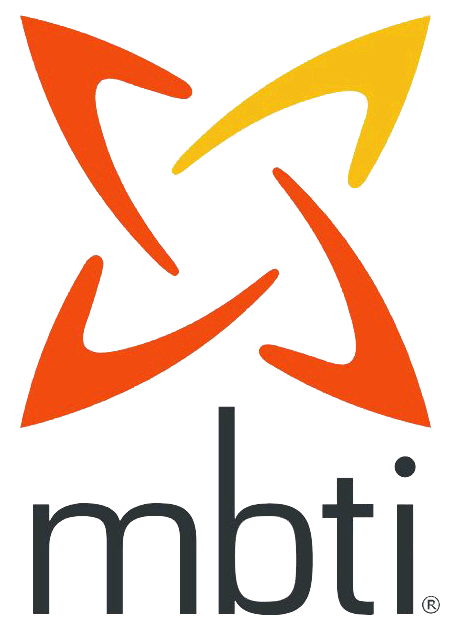 FIRO-B
®

MBTI

®

Test Extensive LEADERSHIP in ORGANIZATION
Most Comprehensive Dual MBTI

®

/FIRO-B

®

LEADERSHIP for Organizations Report!
Discover Your Myers Briggs

®

and leadership style
Learn about leadership personality AND interpersonal relationships at work in any Organization!
MBTI

®

FIRO-B

®

is combined to produce Leadership Style Test plus Myers Briggs

®

Test for Work Situations
Its a Work Personality Test plus Leadership Style Test
The FIRO-B

®

is an Interaction Test combined with Myers Briggs

®

Test you have an ideal Leadership Test
Discover your Personality style and leadership style from two analyses.
Great for All Leaders and those who desire to Lead in their field
Best Package for Your Role In ORGANIZATIONS!
Complimentary Leadership Test Feedback session
Myers Briggs

® Test

Type with Chart and Descriptions (separate report)
Explanation of your Communication and Problem-Solving styles
How your Dominant Function contributes to the organization
Handling Stress at work
And 6 key features of your Work Style, including Learning and Leadership style
Suggestions for personal leadership Development
plus
FIRO B™ Test Profile
(in report)
plus
Over-arching Leadership Style
Interaction and Interpersonal Relationships at Work with Individuals, Groups and Other Leaders
Your Leadership Style in terms of your Power and Influence
Handling Change as a leader
Suggestions for Improvement as a leader
PLUS
FB consult (Professional Feedback Consult)
Consultation is required and is always provided with results from restricted assessment tools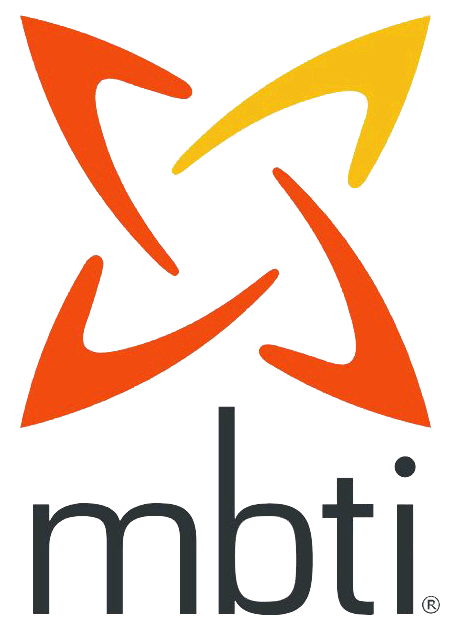 FIRO-B
®

MBTI

®

Step II Test Interpretive LEADERSHIP Report
Discover Your Leadership Style and Approach with MBTI

®

Step II and FIRO-B

®

EXACTING description of your True Myers Briggs

®

Test Type! using the expanded 20 factor scale
Two Extensive Reports for One Low Price!
Learn about your Myers Briggs

®

and leadership styleand understand interpersonal relationships at work better
The advanced MBTI

®

Step 2 plus FIRO-B

®

is combined to produce Leadership Style Test plus detailed Myers Briggs

®

Test results
Its a Advanced Personality Test plus Leadership Style Test
The FIRO-B

®

is an Interaction Test combined with Myers Briggs

®

Step 2 Test you have an exensive and advanced Leadership Test
Discover your Personality style and leadership style from two analyses.
From 2 Perspectives - Needs and Style and the TOP MBTI

®

Report
For Leaders and those who desire to Lead others or Lead in their field
BEST REPORT at LOWEST PRICE online!
Complimentary Leadership Test Feedback session
Myers Briggs

®

Step II Test using 20 Factor Expanded Summary Report
plus
FIRO B™ Test results (in report)
plus
Your Overall Leadership Style
Interaction and Interpersonal Relationships at Work with Individuals, Groups and Other Leaders
Your Power and Influence of Leadership Style
Handling Change and Stress our of your Leadership Style
The Strengths and Effectiveness of your Leadership Style
Making Decisions and Resolving Conflict as part of your personal Leadership Style
Communicating with Others as a Leader
Suggestions for Improvement as part of your leadership style development
PLUS
FB consult (Professional Feedback Consult)
Consultation is required and is always provided with results from restricted assessment tools