Highlands Ability Battery: Best Aptitude Test
The Highlands Ability battery is a Career Ability Assessment of the highest caliber if not the best aptitude test (specifically the best career aptitude test or work ability assessment or leadership ability test) on the market today and available online.
Unlike all other career and work tests, the Highlands Ability battery Career Ability Assessment is an objective assessment of 19 of your abilities and, therefore, eliminates the problem of subjective tests -- "second guessing" your answers.
By assessing 19 key abilities the Highlands Ability battery Career Ability Assessment is able to generate up to 40 pages of detailed, highly revealing, and crucial behaviors, aptitudes, attitudes and abilities pertinent for all of life. It defines how you are! at home, work and with others.
Highlands Ability battery: Best aptitude Test Career Ability Assessment was developed by the US Military over a 40 year period and made available to the private sector only in late 1980's. Until the late 1990's it was a 3 day intensive and expensive on-site test. In 1999, it became available through the Internet and I was one of its first approved licensees.
By far, the Highlands Ability battery: Career Ability Assessment produces the Most Comprehensive, Content-Rich, Compelling Career, Leadership, or Performance reports of up to 40 pages in length.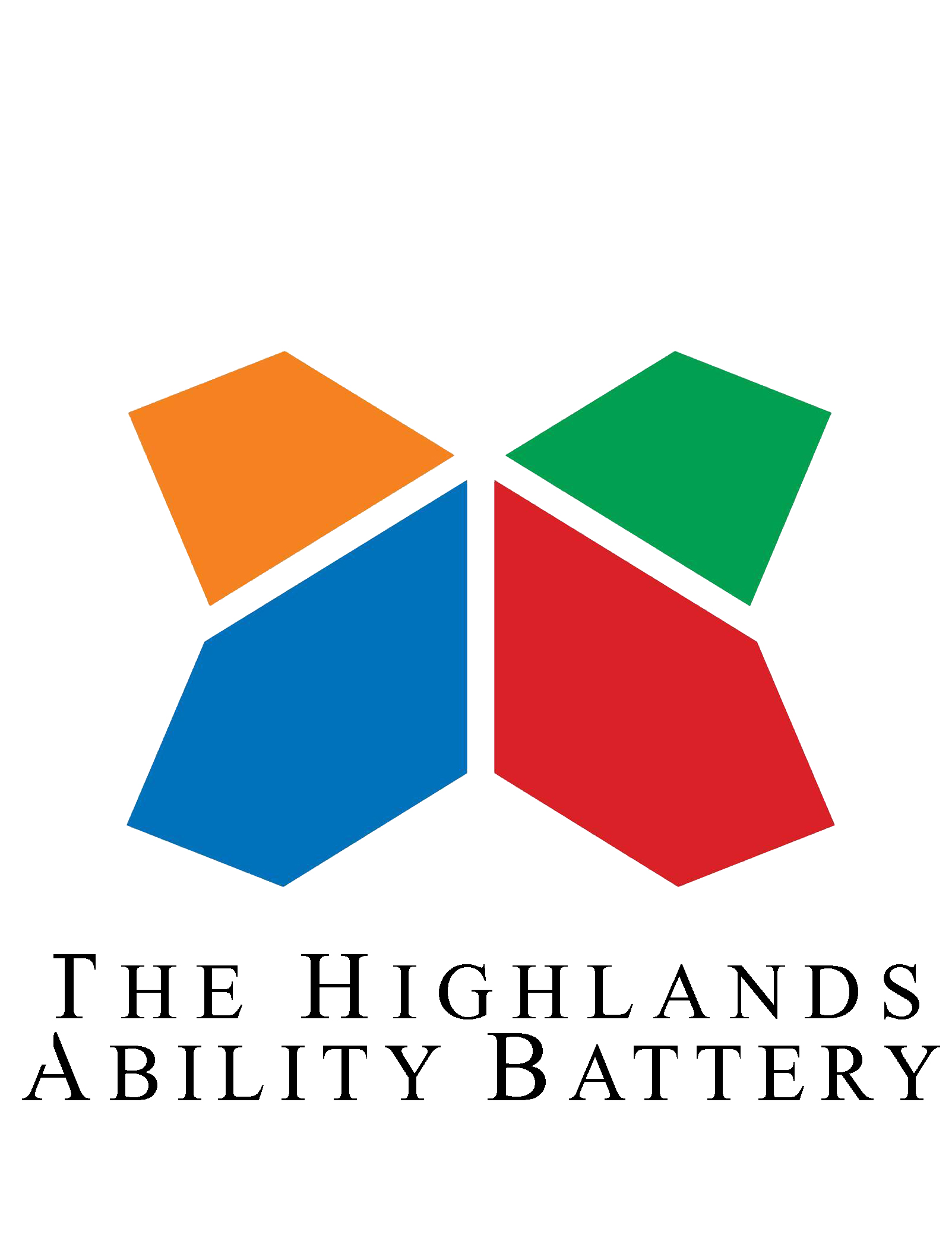 "This is one of the very best assessments, if not THE best tool, I have ever come across in my 20 years as a career specialist. It consistently receives praise for its usefulness in identifying satisfying careers and ability to provide solutions to work and leadership challenges. And it personally revolutionized my life."

Marjorie, Founder of OPTIM Development Systems, Inc.
You truly get
what you pay for!
THAB Ability Test - Career Ability Assessment
Highlands Ability battery: Career ability asssessment produces a one of the most detailed and comprehensive reports of approximately 34 pages that includes: Graphical Chart of Scores for each of the 19 Individual Abilities. These abilities are combined into
Work Types that show a Rank Order of 35 Transferable work task areas.
An Extensive Explanation is provided of FOUR Work Keys necessary for SUCCESS! including your Ideal Work Environment, Communication Style, Problem-solving and Decision-Making styles, and finally your style of Learning anything whether at work or home, in school or training.
MOST Importantly, and what sets it apart, the Highlands Ability battery: career ability assessment identifies your Driving Abilities -- those abilities that UNCONSCIOUSLY press for or demand expression! This information is absolutely CRITICAL for any and all work situations, and even relationships. Armed with this data you are enabledo to make both SATISFYING and SUCCESSFUL life, career and work choices!
Highlands Ability Battery is more than a common aptitude test or general ability test which uses a standard aptitude test method to test your ability specifically a career ability assessment ability and to test your aptitude just like a national aptitude test that can be used as a school and college ability test, a leadership ability test, a spatial ability test and many other ability testing.
This is where you Test your ability with the best aptitude test specially the best career aptitude test or work ability assessment- this general ability test is used as a problem solving ability test, leadership ability test, managerial ability test, occupation aptitude test, spatial ability test and is more than an ability quiz or online aptitude quiz because it is ability assessment to test ability and test aptitudes.
SelectTHAB Reports
to discover the MOST
about yourself for work performance, career
and leadership applications!